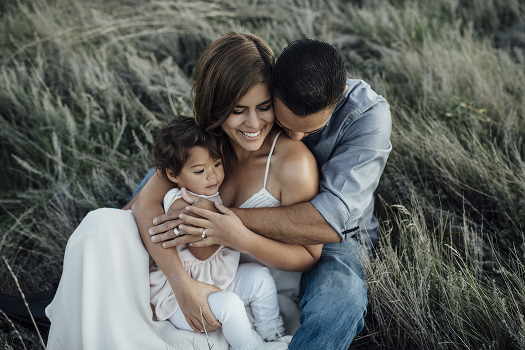 Welcome to Marsha Pizarro Photography. I'm Marsha – wife, mother to two amazing little kids, and Calgary newborn and maternity photographer. Starting my photography journey in 2011, I never dreamed of finding something I'm truly passionate about. Growing up in a family that loved to take photos, there was never a shortage of pictures on the walls. I believe it's so important to have these memories captured as they are so quickly forgotten. They are little for such a short period of time and it is so easy to forget. After welcoming my daughter into the world in 2013, I knew that newborn photography was what I am passionate about, and haven't looked back since. 
This love for family translates to perfect pictures that capture your memories for years to come. I cherish every family that comes to me and the amazing privilege of capturing the most important time in their lives.
All newborn and maternity sessions are taken at my conveniently located Calgary photography studio. My photography studio is located NW of Calgary near Stoney Trail and Harvest Hills Boulevard. My photography studio is equipped with newborn photography props and proper lighting to ensure that every minute of your session is utilized to capture your special moments.