WHEN SHOULD I BOOK MY NEWBORN PHOTOGRAPHY?
I would highly recommend booking your newborn photography as soon as possible; in your second trimester if possible. I only take on a limited number of baby photos a month and can't always fit in last minute requests.
WHY SHOULD I BOOK PROFESSIONAL INFANT PHOTOGRAPHY?
These sleepy moments in your child's life only last for a few months and cellphone photos not going to do the beauty of your baby justice. Booking a professional photographer to capture the first days of your infant's life ensures that while your baby will grow quickly, you'll always have memories of this place in time.
WHAT IF MY BABY IS BORN EARLY/LATE?
When you book a newborn photography session, you do not actually book a specific day. I only book a limited number of newborn photo sessions so that I can accommodate whenever your baby is born. All you have to do is let me know as soon as possible after your baby is born, and then we book a date. Most newborn sessions are held during the first two weeks after your baby is born.
WHERE ARE NEWBORN PHOTOGRAPHY SESSIONS DONE AND HOW LONG DOES IT TAKE?
All newborn photos take place at my studio in the Northwest of Calgary (near Stoney Trail and Harvest Hills Boulevard). At this time I do not offer newborn sessions in clients homes. Newborn sessions last about 3 hours (1 hour for mini newborn sessions), but it really depends on your baby. I do not plan multiple sessions in a day to allow a little extra time to make sure we get those perfect images of your new baby.
WHY ARE MY NEWBORN PHOTOS TAKEN IN A STUDIO?
My Calgary newborn photo studio is conveniently located in Northwest Calgary to provide families an easy to access location for their newborn photo session. Studio photos make it easy to ensure that proper lighting, heat and props are available to guarantee the best newborn photo session for your family. If you have any heirloom items you wish to include in your shoot, please let me know ahead of time, and bring them with you to our scheduled newborn photography session.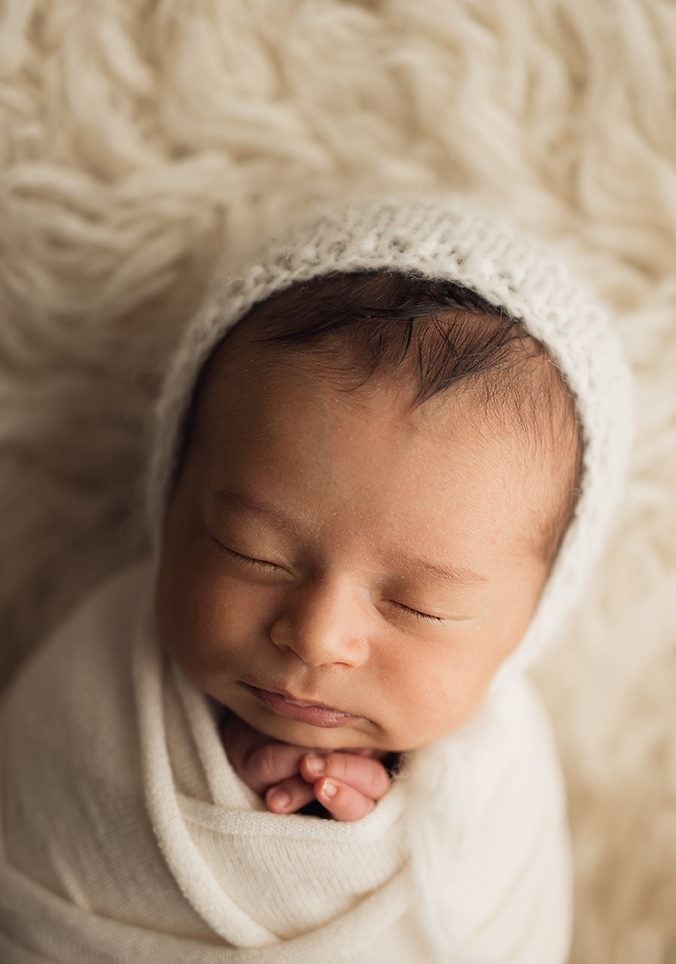 If you have any further questions, please email me using the CONTACT page.